The Aubrac plateau has no shortage of places to get some fresh air! For a relaxing break in the cool, the Gorges de la Truyère and its lakes offer privileged places for swimming and nautical activities. Come and take advantage of the spaces specially designed to have fun and enjoy the gentle waters of Aubrac.
Our territory is marked by the presence of many dams. Forming large reservoirs of water, they are the favorite place for lovers of nautical activities: fishing, swimming, water games... you will find something for everyone. Surrounded by nature, take advantage of the spaces designed to come and recharge your batteries or fill up on sensations.
Loading
Supervised bathing
The Community of Communes Aubrac Carladez Viadène sets up supervised swimming on the beaches of the lakes of the territory. Access to these places is free. Monitoring is done from July 2 to August 27, every day, except one day in the week. Here are the times for supervised swimming:
| Lake | Monitoring hours | Monitoring days |
| --- | --- | --- |
| Sarrans Lake | 14:30am - 18:XNUMXam | Every day except Monday |
| Saint-Gervais Lake | 14H to 19H30 | Every day except Tuesday |
| Galens Lake | from 14AM to 19PM | Every day except Wednesday |
Supervised swimming in North Aveyron from July 2 to August 27, 2023.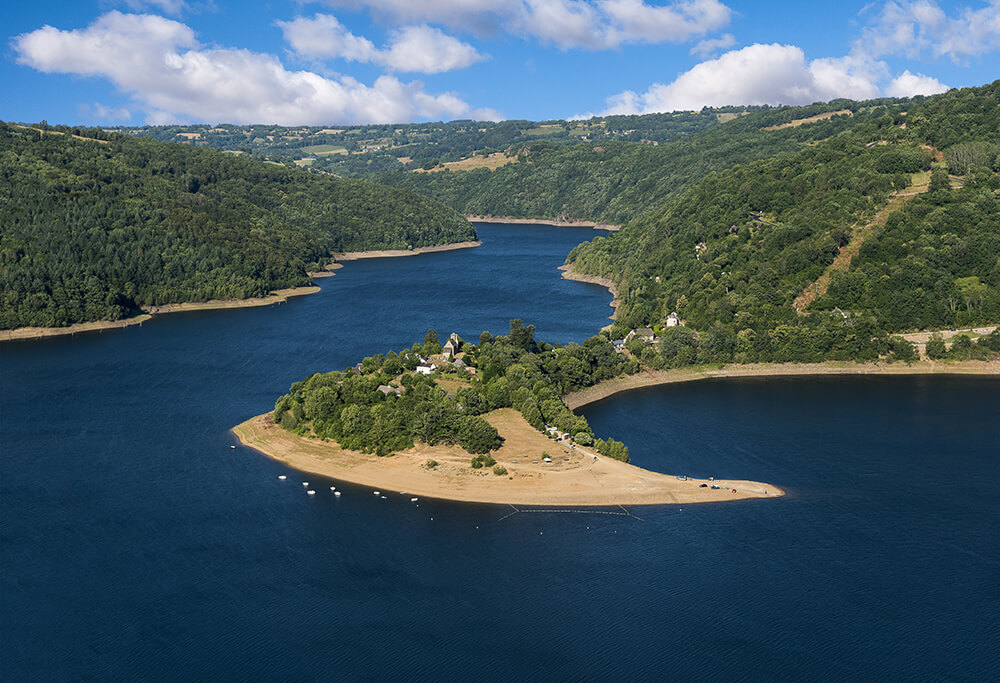 the lake of sarrans and the peninsula of laussac
In the heart of the Truyère valley, the Laussac peninsula on the Sarrans lake offers a space for swimming and fun. Take advantage of the beach area, walks and themed walks. The rental of boats, paddle and pedal boats is also possible. You can also rent terrace boats for strolling, fishing or enjoying an aperitif on the water.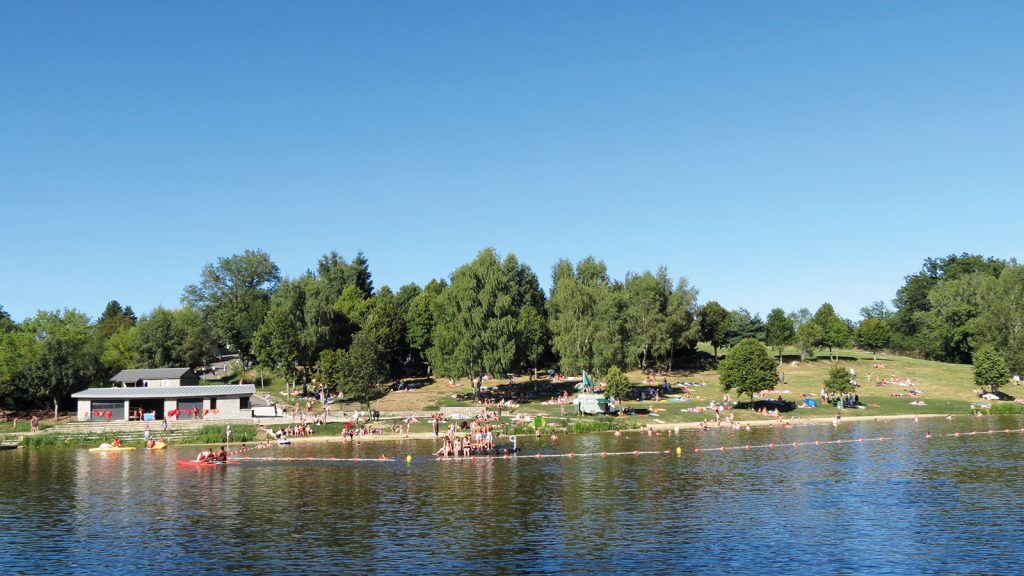 lake of saint gervais
Swimming is supervised during the summer and the nautical base is open. You can rent pedal boats, paddle, canoe, windsurf. Walkers can hike all around the lake according to their desire. Part of the lake is reserved for fishing.

galen lake
In the town of Soulages-Bonneval, Lac des Galens is a place for supervised swimming during the summer, with water games for kids. Picnic areas are available at various places around the lake and a marked hiking trail allows you to go around them. There fishing is also possible subject to holding a permit. You will appreciate its accessible and shaded banks where you can relax in peace.
Lac de la Selves: swimming and water games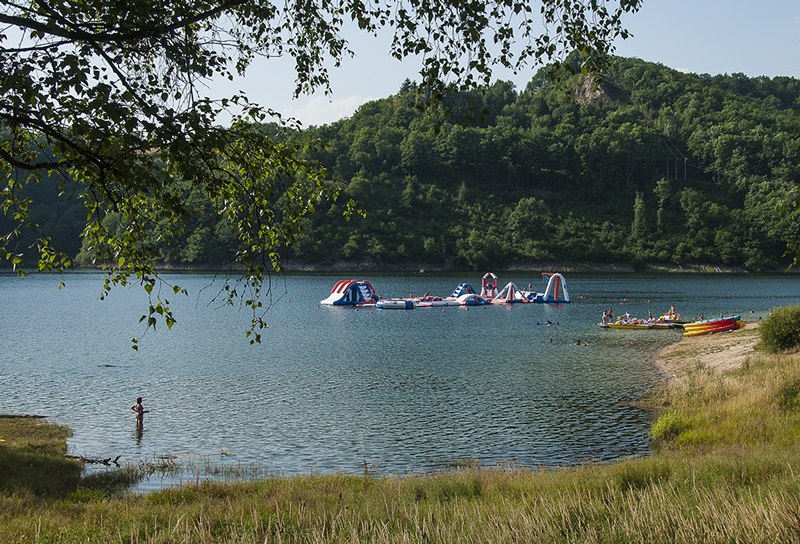 unsupervised swimming
In the communes of Saint-Amans-des-Côts and Montpeyroux, Lac de la Selve, also called Lac de Maury, also offers large spaces dedicated to water sports. The beaches are freely accessible by the banks of campsites from La Romiguière and the Tours campsite. Swimming is not supervised, but authorized.
La Tours leisure center allows you to enjoy protected natural areas with its piers, a nautical base, a very fun supervised water park. The rental of pedal boats, canoes and paddles are also possible.
towers water park – aqualoa
THEAquapark Aqu'Aloa takes place in the splendid setting of Tours beach in Saint-Amans-des-Côts. Slides and fun guaranteed, the park is open every afternoon in July and August. If jumps and slides don't tempt you, you can always take a canoe, pedal boat or paddle boat trip. These activities also take place every afternoon during the summer.
the nautical base of the vignotte lake
Located at Sainte-Geneviève-sur-Argence, ideal for fishing or water recreation, canoe, paddle, pedal boat rental, the nautical base of the Sainte-Geneviève-sur-Argence lake is accessible during the summer to relax around the lake. water and take advantage of shaded areas and picnic tables. The rental of pontoons is to be requested from the town hall.
Bathing in pools
The territory also has swimming pools, indoor or outdoor, to enjoy the joys of swimming in a supervised and fun setting.