Tasty raw milk cheeses are made on the territory. Thus, the cheese traditions inherited from the buronniers of Aubrac are perpetuated. In Laguiole and Thérondels, the Cooperative Jeune Montagne makes the typical cheeses of Aubrac and Carladez, the source of many local dishes. Cheese making is also present on the farm.
The manufacture of cheese is an ancestral know-how of the Aubrac plateau and the region. Since the foundation of the Aubrac domerie, the plateau has become a breeding territory. Herds of Aubrac and Simmental cows (renowned for their ability to produce more milk) graze part of the year in the meadows of the mountain pastures, which gives this unique taste to Aubrac cheeses. Today, the know-how of the buronniers is perpetuated thanks to the collaboration of the farmers and the Cooperative Jeune Montagne whose specifications give the products the assurance of a certain quality.
Cheeses from our cooperatives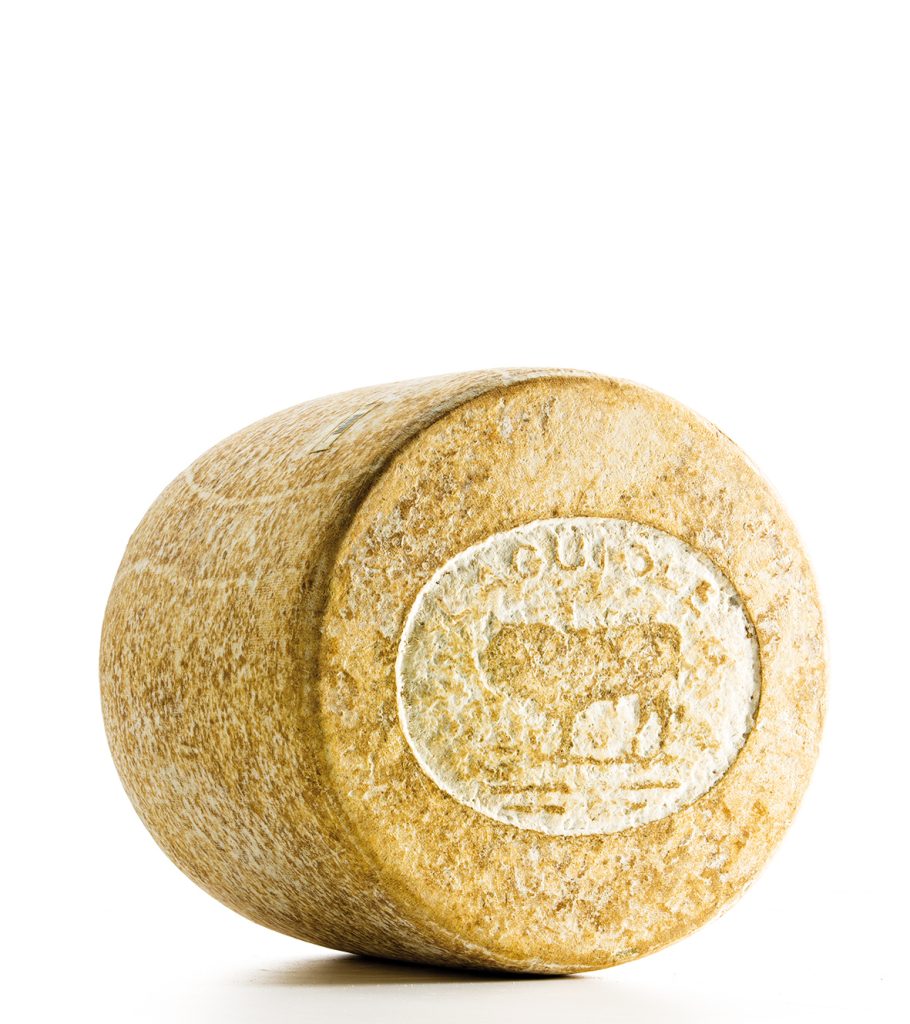 Laguiole PDO
Laguiole AOP is an uncooked pressed cheese, made from raw, whole milk, matured for at least four months in Aubrac. The wheels reach about fifty kilos. Its origin dates back to the time of the domerie of Aubrac, where by clearing the forest to make pastures, the monks made it a breeding ground. Currently, nearly eighty farmers in the Young Mountain Cheese Cooperative contribute to the preservation of this cheese and these traditional, modernized manufacturing processes. Seven of them also produce Laguiole AOP at the farm, as well as in a fugitive still in operation.
the fresh volume of Aubrac IGP
First step in the production of Laguiole AOP, it is also the essential ingredient in the preparation of truffade andAubrac aligot. It is to this fresh, unsalted, unsalted, whole milk cheese that Aubrac aligot owes all its spine.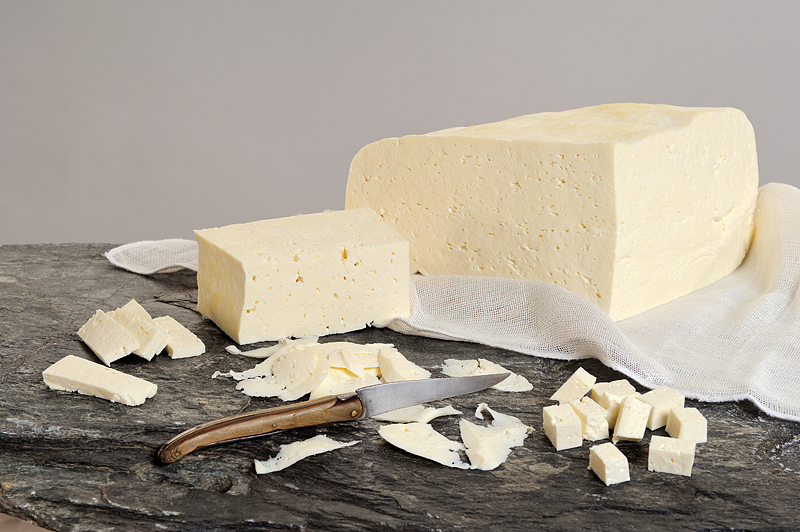 Ecir d'Aubrac
It is a whole raw milk cheese with a bloomy rind, which owes its name to the icy wind that rages in the winter on the mountain. It is molded by hand, following the specifications of Jeune Montagne. Its melting and creamy paste reveals a fresh and milky taste, excellent on grilled toast.
the buronnier of aubrac
This small cheese made from raw, whole milk is matured for at least six weeks by Jeune Montagne. Under a fine gray rind, its supple and unctuous body contains all the aromas of the flora of Aubrac.
the therondels
Made at the Cooperative Fromagère Jeune Montagne in Thérondels, this cheese is made from raw, whole cow's milk from seventeen farms in Carladez and matured for a minimum of four months. Its supple and melting paste expresses a fruity taste with notes of hazelnuts. The Thérondels cheese dairy also produces the Cantal PDO of Thérondels with raw milk, matured for five to more than eight months.
other cheeses
You will also find in our markets and on our farms:
la volume of Brenac and viadenou : Tomme cheese made with raw milk, matured for two months by the Lou Brenac farm
la Fourmette de la Viadène : uncooked pressed farmhouse cheese made at the Borie Haute farm
le Barrezian : raw milk cheese from the Dilhac farm