The climate plays with all its nuances on our landscapes, on the people who live there, and on our animals. The Aubrac breed, known for its robustness to life on the Aubrac plateau, is an animal which offers in its meat the fruit of their experience through flowery grassland and the open air. Its meat, renowned for the finesse of its grain, offers authentic taste qualities. This meat from the Aubrac breed, the pride of the plateau, is served at any good table that respects itself.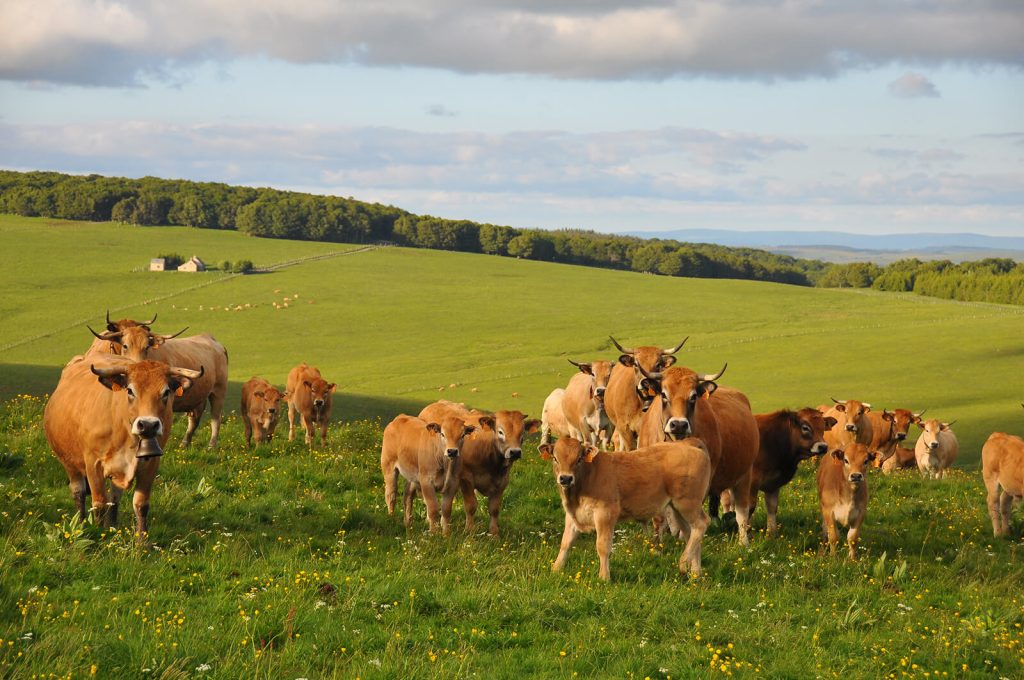 Aubrac Free-Range Beef
Since 1999, the Free range Aubrac beef (BFA) is carried by the red label. This sector has more than 500 breeders. It highlights meat from purebred Aubrac cattle, raised in mid-mountain areas. They must have grazed there for a minimum of 4 months per year.
BFA labeled animals can be marketed from 30 months, and up to 10 years for cows. Aubrac Free-Range Beef is a regional production. There is no direct sale, but the circuit remains very short: from the breeder, the slaughterer and the point of sale.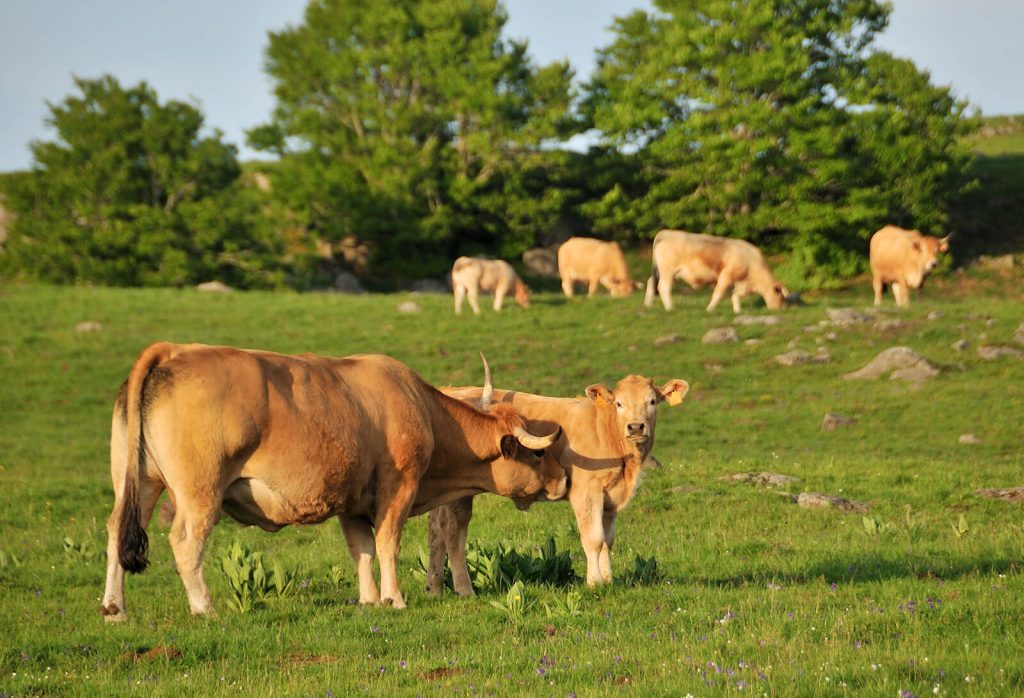 Aubrac Flower
To define the Fleur d'Aubrac, it is necessary to know the definition of the heifer! The heifer is a cow that has never calved, that is to say, given birth to a calf. The Fleur d'Aubrac is a heifer whose mother is Aubrac and the father is Charolais. It benefits from the hardiness of the Aubrac breed and the muscular development of the Charolais.
Fleur d'Aubrac cattle are born and raised in Aubrac and its foothills, as indicated in the specifications of the Protected Geographical Indication. It was in 2010 that the PGI was born, now the area concerned includes 4 departments: Aveyron, Cantal, Haute-Loire and Lozère, i.e. 313 municipalities.
The meat is characterized by a bright red color, very tender and exceptionally tasty!
Quality meat
The richness of the Aubrac plateau, as well as the know-how of our breeders guarantee you exceptional meat.