In your daily life or on vacation, the sports is part of your life and you don't go a day without thinking about your next stride in the great outdoors. Whether you are a fan of trail running in competition ou autonomy, from a confirmed or beginner level, this article is for you. Find all our ideas of foot races on the regional natural park of Aubrac.
Trail running in competition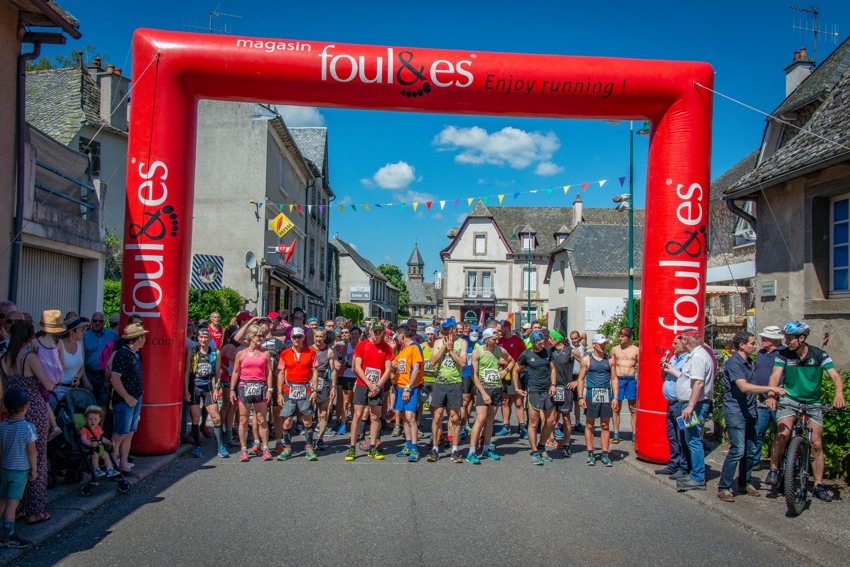 Our territory is a space of full size sports, which hosts many trail events. From the simplest to the most difficult of courses, let yourself be tempted by one of our formats of running in competition.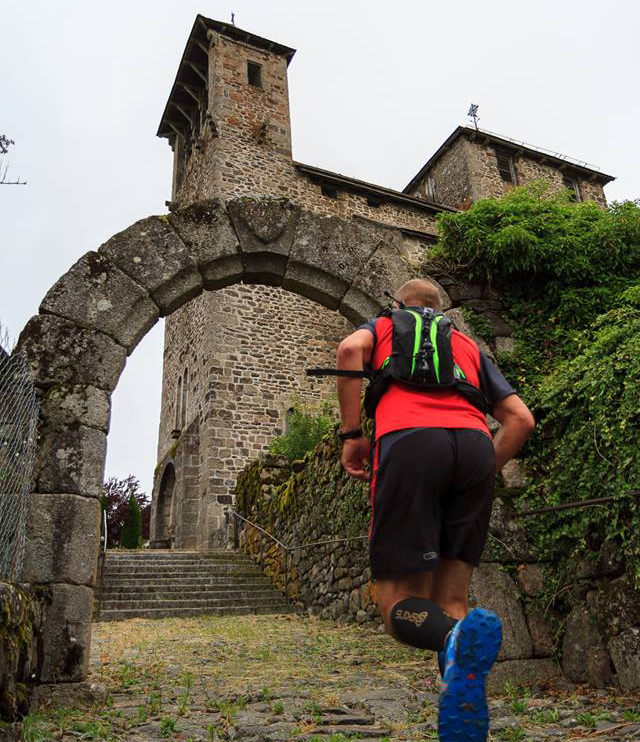 The Trail of Argence
The trail of Argence is an innovative race dedicated to the discovery of the territory of Argence. This is a timed trail only on certain portions of the course. Between these portions, you are free to run, walk or wait for your friends.
The little more : The free 1 km race for children.
Period : Beginning of July
Distance : 20 km (including 10 km timed) or 10 km (including 4 km timed)
Elevation + : 400 m (20 km course) or 250 m (10 km course)
The peaks of the Château de Valon
Les cimes du Château de Valon is a gourmet pedestrian race carried out in a superb setting, with technical difficulties linked to the uneven terrain and the climb "here begins hell" a little less than 3 km.
The little extra: For those accompanying you, it is possible to register only for the hike which takes place a few hours earlier on the same route. A very small race for children is also possible.
Period : End of June
Distance : 14.5 km
Elevation + : 500m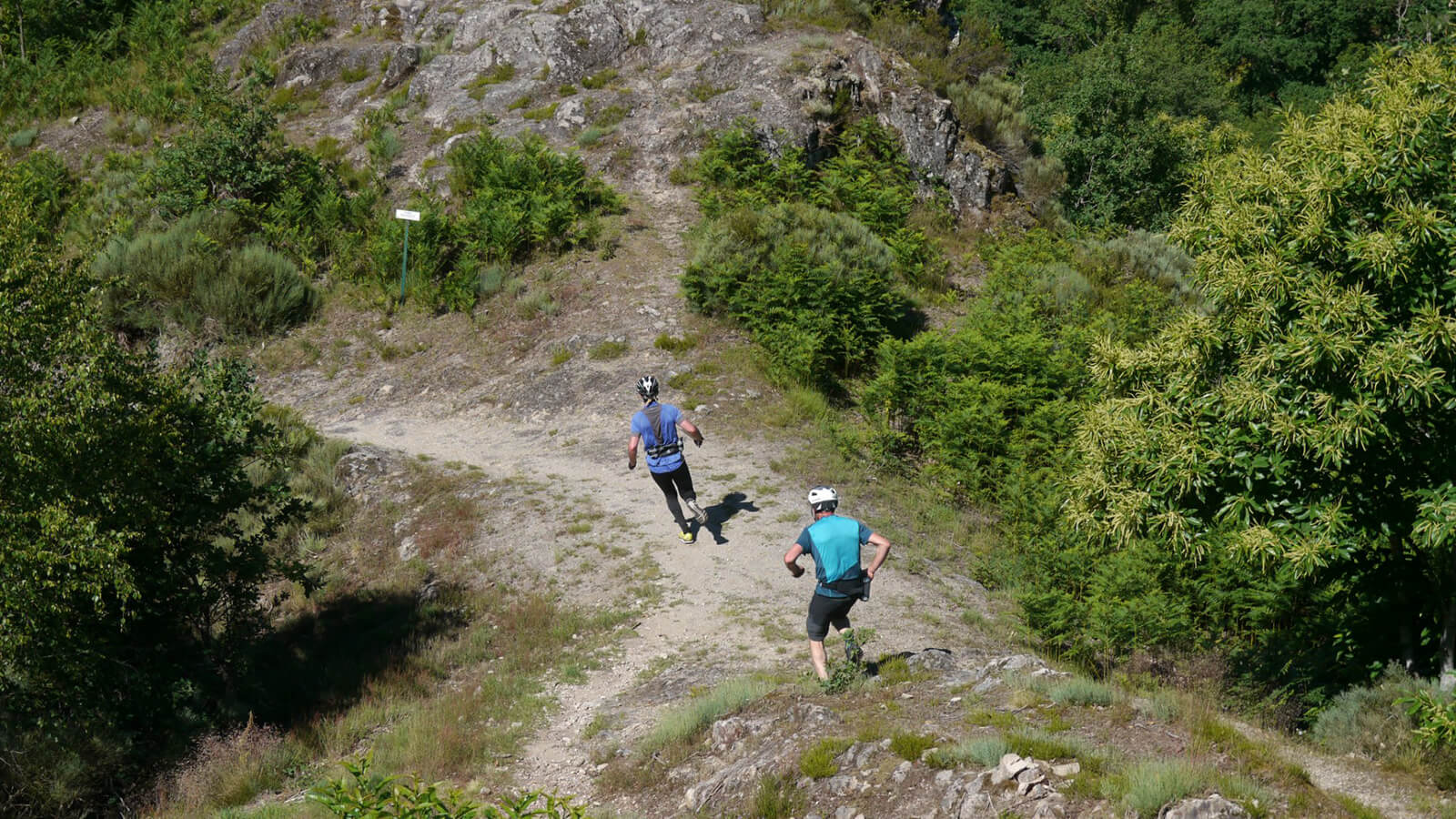 Viadène Raid Adventure
The Viadène Raid Aventure is a multi-sport event: mountain biking, orienteering, trail, paddle, laser biathlon. It is a practicable raid by team of 2 or 4 people.
Period : Mid-June
Distance :

By team of 2 people: discovery raid 30 km or youth raid 15 km
Per team of 4 people: Long Raid 50 km/ day over 2 days or Short Raid 30 km/ day over 2 days
Trans Aubrac Trails
1. Capuchadou Trail
The Capuchadou trail is a trail bearing the name of the ancestor of the Laguiole knife. It is therefore quite natural that the departure is from the village of Laguiole to reach, after long kilometres, the village of Saint-Geniez-d'Olt. A wild crossing, in the heart of the Aubrac high plateau.
Period : End of April
Distance : 52.6 km
Elevation + : M 1350
Elevation – : M 1920
2. Mazuc Trail
The Mazuc trail takes the same route as the Capuchadou trail with an additional part to complicate the route. This is a descent that takes the GRP to Saint-Chély-d'Aubrac and goes up through Belvezet to Buron des Bouals.
Period : End of April
Distance : 72.2 km –
Elevation + : M 2270
Elevation – : M 2850
3. Ultra Trans Aubrac
The ultra Trans Aubrac is the longest route in the territory allowing you to cross sublime landscapes, from the Lot valley to Aubrac.
Period : End of April
Distance : 106.5 km
Elevation + : M 3420
Elevation – : M 3600
4. Trans Aubrac in relay of 4
The Trans Aubrac relay is the same course as the ultra Trans Aubrac, but it is a team race of 4 riders. The teammates take turns over 4 stages with different profiles and difficulties.
Period : End of April
Distance : 106.5 km
Elevation + : M 3420
Elevation – : M 3600
The Trail in autonomy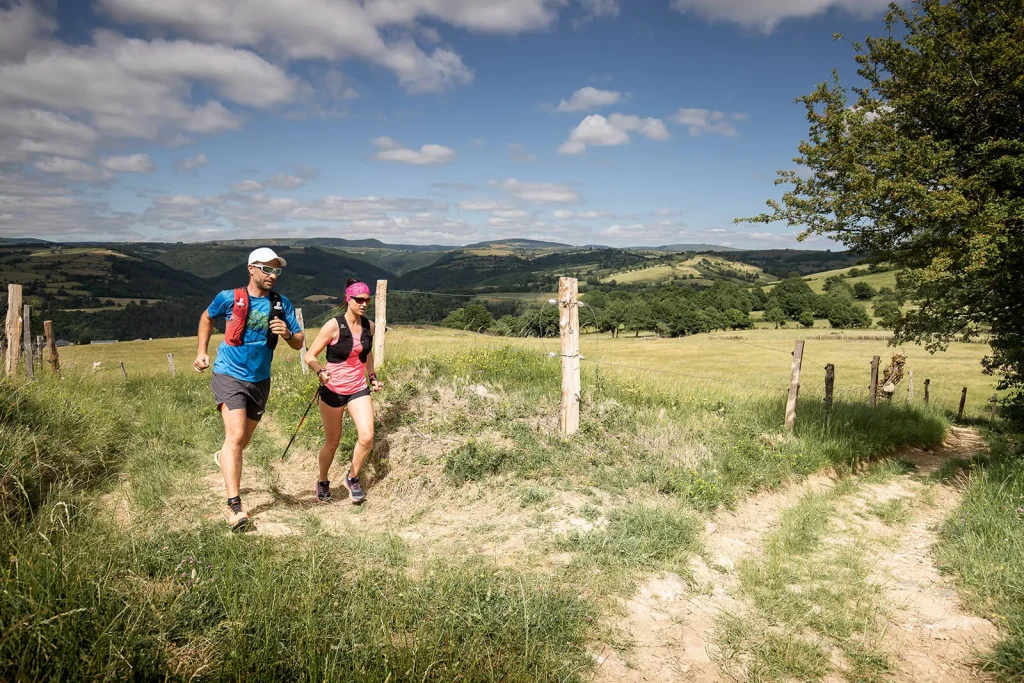 Our territory is full of pedestrian circuits techniques for training and practicing self-guided trail. Download our many hiking trails and put on your sneakers for your daily stride. Small clarification, these circuits do not have trail markings, you must follow the pedestrian markings.