Ideally located on the banks of the Truyère, the area offers climbing enthusiasts multiple possibilities and exceptional landscapes. Three spots will allow you to test your balance, while fighting against vertigo, challenging the steep walls the Truyère gorges or the mountain of Bes Bédène.
Our outdoor climbing sites
Loading
The Paracol website
Le Paracol website in Sainte-Geneviève-sur-Argence offers 66 routes and 5 levels, from level 4 to level 8 (1 route). The site is divided into 3 sectors:
– the Belvedere sector,
– the Falcon sector,
– the D sector (7 routes of several lengths in adventure terrain (TA) or partially equipped, reserved exclusively for experienced riders).
The Bes-Bédène site
Le Bes-Bedene site is located in one of the meanders of the Selves, downstream from the Maury dam. It offers 48 routes from level 3 to level 7. This site is spread over 4 sectors:
– Half a lemon,
– Piton-beer,
– Strawberry Diabolo,
– Counter pillar.
The Bussières site
Le Bussières site is located on the west bank of the Truyère gorges, in the town of Brommat and offers 54 routes from level 4 to level 7. The site is divided into 4 sectors:
– the upper sector,
– the Vire sector,
– the corridor sector
– the main road sector.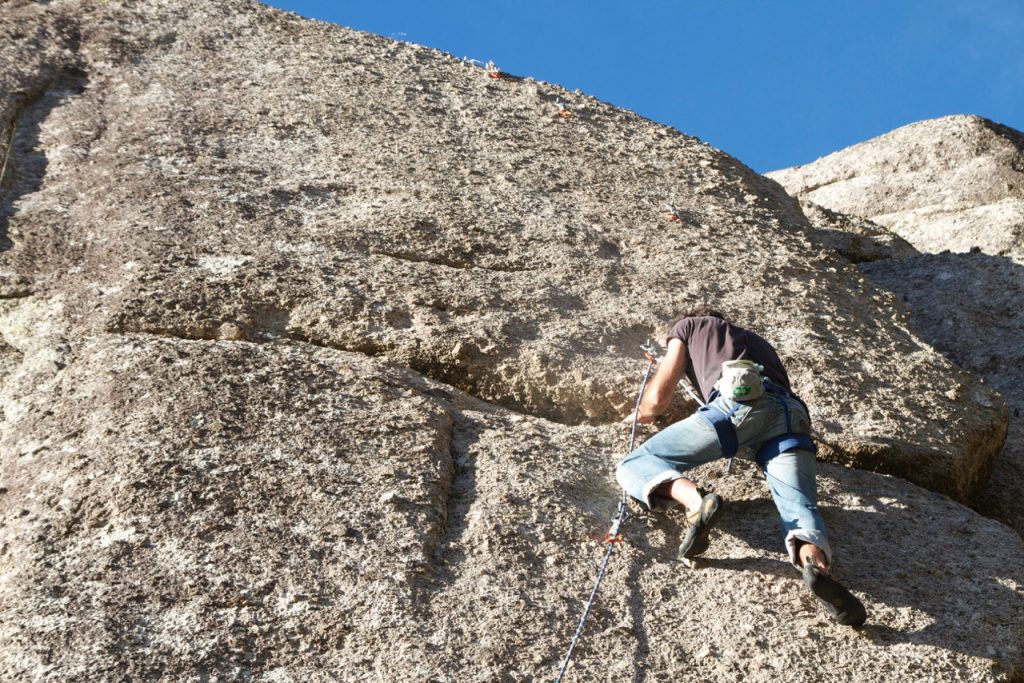 Topoguide Climbing in the North-Aveyron
Find all the details of these three superb spots in the topoguide épublished by the French Mountain and Climbing Federation and the Club Truyère Aventure.
It is on sale for €12 in all our information offices.
You will find the description of the 3 climbing sites, the Via ferrata of the Bois des Baltuergues and canyons.
indoor climbing walls
To complete this offer, two indoor climbing walls are present on the territory:
– a difficulty room at the Gymnase de Sangayrac in Saint-Amans-des-Côts,
– a block room in Sainte-Geneviève-sur-Argence.
Information from the climbing club Truyere Adventure.