By bike, walk the roads from the Aubrac plateau, cross the Truyère gorges and enjoy the striking lights of these changing landscapes. Our tour recommendations adapt to athletes but also to families and will take you to the four corners of our territory to contemplate the beauties of nature.
Tours for everyone
The North-Aveyron is traversed by small roads with little traffic, ideal for exploring by bike. The territory is also labeled " City and territory cycling on the part of the Carladez. We offer small circuits to escape with your family or more technical circuits for the more athletic. Do not hesitate to ask for them in our tourist offices, they are free!
Bike and cheese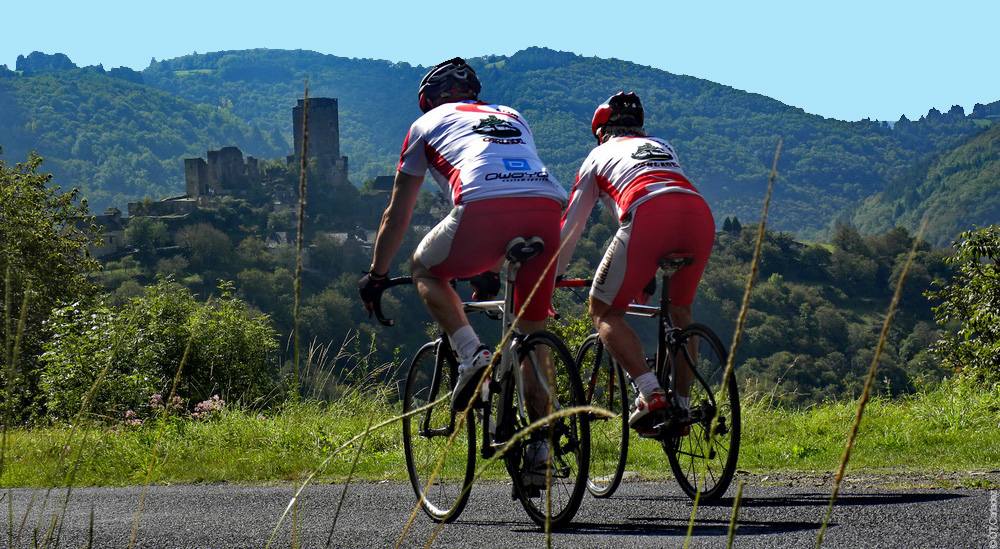 mix gastronomic discovery et outdoor activity, it's possible. Go on the small roads of the territory to discover the cheese specialties Aubrac and Carladez. This cycling route allows you to go from farm to farm, from market to cheese dairy to discover Laguiole AOP and the various cheeses of Nord-Aveyron. The route is 109 kilometers long and can be done over two days, thanks to the accommodation available nearby.
For those who want to take advantage of the route, but over a shorter distance, a variant of 30 kilometers around Laguiole exists.
Cycling events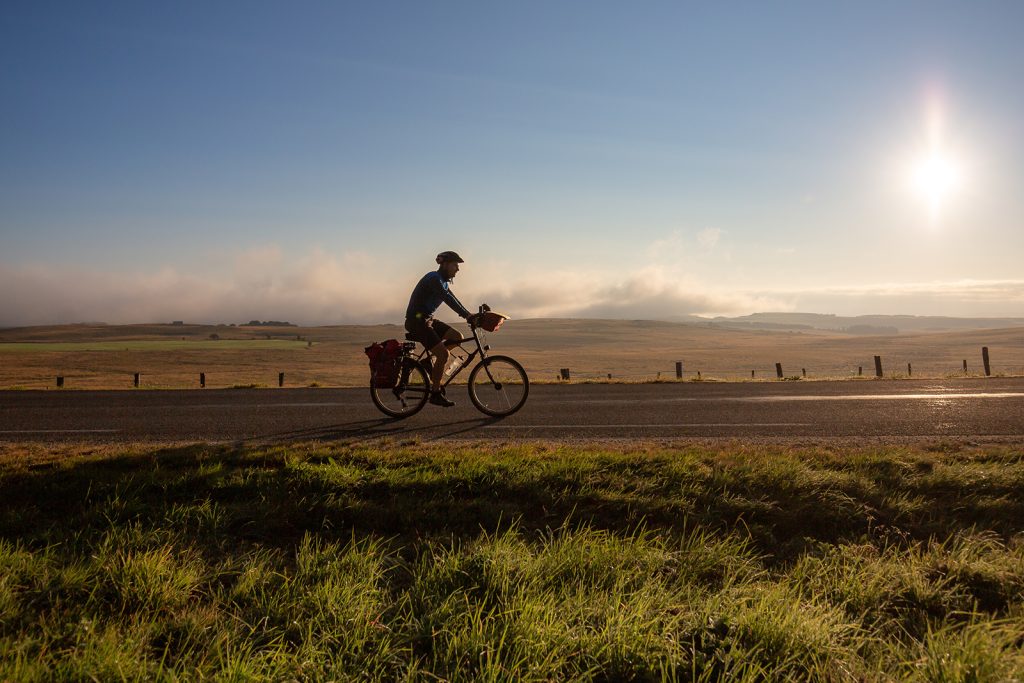 The green escape on the Aubrac
Each at their own pace, set off to discover Aubrac on a route forbidden to cars. From Argences-en-Aubrac to Nasbinals, this 25 kilometer route allows you to discover the Aubrac plateau thanks to soft and environmentally friendly mobility: bicycle, rollerblades, on foot or on horseback. Many sporting and cultural activities are present in the stopover villages.
The Carladez climbs
In summer, departing from the village hall of Brommat, go cycling on the secret and confidential routes of our territory. Three routes of different lengths are offered: 35, 70 or 90 kilometres.